Is the led headlight hotter than halogen lamp, led headlights should not be dustproof?
Views:0 Author:Site Editor Publish Time: 2020-02-11 Origin:Site
Is the led headlight hotter than halogen lamp, led headlights should not be dustproof?
Because the halogen lamp's luminous principle is by the tungsten wire after the heat and light, generally no radiator, all rely on their own thermal radiation for heat dissipation, and led headlights are using solid semiconductor chips as a light-emitting material, through the occurrence of a load-carrier compound caused by photon emission and direct light, the operating temperature will generally be lower than halogen lamp. But most led headlights do not have a good cooling effect, if there is no auxiliary heat dissipation, may be hotter than halogen lamps.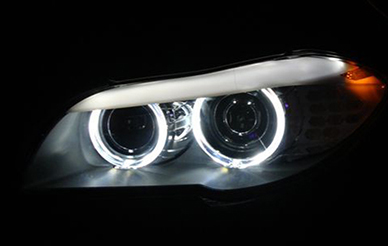 Led headlights compared to halogen lamps, higher brightness, more energy-saving, but less penetrating, some products are not good cooling effect. However, there are now many led headlights on the market are using the heat sink and fan cooling way, heat will be guided to the radiator through the copper substrate, and then through the fan high-speed rotation to form wind pressure, forming a high-speed convection, thus taking away the heat. This way is also the current market mainstream car led headlight cooling way, cooling effect is better, but also make the performance of led headlights more stable.
Because now many led headlights are the rear with aluminum alloy plus fan blowing heat, the general car after the light bulb also need to cover the dust cover, and dust cover is sealed, but the cover caused the loss of convection, will not be able to dissipate heat. As a result, many car owners are troubled by led headlights and dust shields. First of all, dust cover is to prevent the lights from fog or into the water, this is certainly to be, we can use the general-purpose dust cover, which is a led headlights of the scattered tropical or fan exposed dust cover, so as to solve the dust problem, but also to solve the thermal problem, to provide a better cooling environment.