This is the motorcycle you want!!!
Views:0 Author:Site Editor Publish Time: 2018-05-07 Origin:Site
Vintage Style motorcycle evolved from bicycles after the industrial revolution. The first motorcycle was born in 1885. Daimler installed the improved gasoline engine on two-wheeled vehicles and made the world's first motorcycle powered by a gasoline engine. There was a time when someone installed a 2-stroke engine on the permanent Phoenix, which had this retro flavor, more personality than the battery cars on the streets now.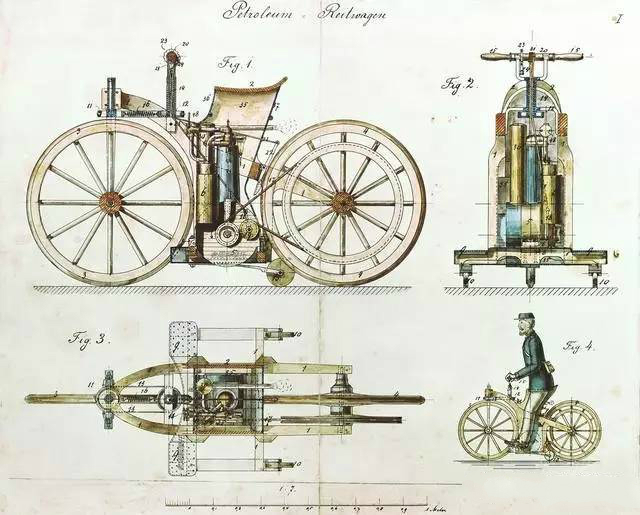 Different motorcycle cultures also come from different periods. Based on various customization trends of different production vehicles, especially in the late World War II, a distinct style has gradually formed. This is also the unique culture that western countries have relatively free space for transformation. If we can open up a little, we believe that we will soon be able to form our own unique motorcycle culture. Motorcycles have many retro styles, mainly Cafe Race, Scrambler, Tracker, Bobber, Chopper and Bagger. The first two are European and the last four are American. Personal preference for Cafe, practical retro and obvious features, in fact, mainly riding posture. Others, such as Mini, old school, are not introduced one by one.
CAFE RACER can be understood as the civilian racing style, which originated from the personal contest between drivers in ACE cafe in the last century. Horizontal base line, trapezoidal structure distribution, low separation bar + hump. At present, many coffee modifications have gradually integrated with other styles, many without hump design, but the most important thing is base line and low separation, so that you maintain the aggressiveness of racer. Cafe's riding posture makes people feel cheetah, cat waist, near the motoGP rider, long-distance cycling is more tired, now should come out is a streetcar, in the city to install B, it is quite appropriate.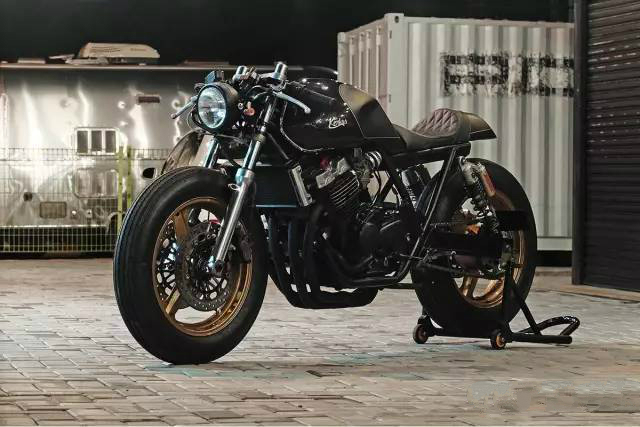 This is a modified version of Honda CB400 coffee. That low handle will make you feel very fighting.
Bobber's original name is "Bob-job", which originated from the American retro style in the 1930s. Simplification + Shortness is its characteristic of large angle fork and triangular single-seat short tail design. The simplified body removes all unnecessary parts. Usually the front clay tile is removed and the rear clay tile is truncated, so it is also called "Bob-tail".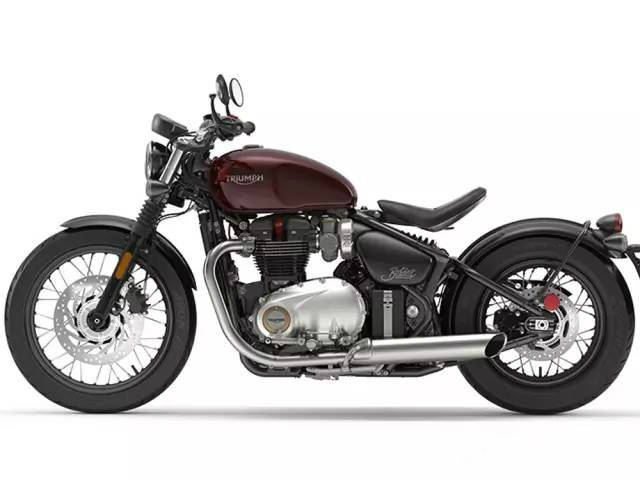 Chopper is a very personalized motorcycle style, he was born in the United States in the 1950s and 1960s, mostly modified in Harley. High handlebar design, English is APE hanger (ape handlebar). The riding posture is the same as that of big monkeys. The exaggerated and slightly thin large angle fork design, with bright and blind electroplating decoration, and colorful decorative texture patterns. The general riding posture of the handlebar is orangutan. If you have a big beard absolutely pulling wind suit B, one word is exaggeration. He also has a short shock absorber design, which brings a strong sense of road and requires you to have a hard ass. Chopper style can be seen in many Hollywood movies. Many people in China classify it as Harley style, but it is not completely counted. Harley is only a car factory in the United States. It is those very creative modification enthusiasts who carry it forward. It is more exaggerated than the traditional Harley style. This is the case.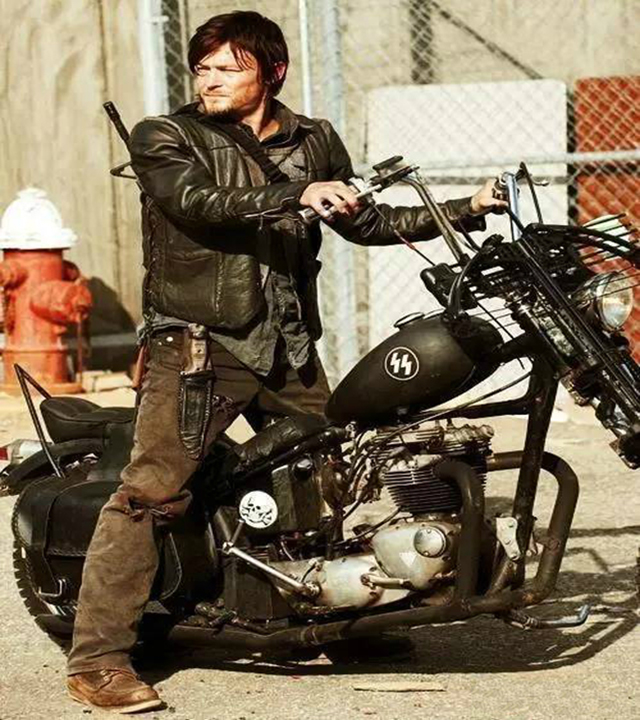 Keanu Reeves is a modified Chopper in the walking dead. Unexpectedly, it is based on the Triumph Bonneville TR6C of the 1960s, and its style has changed dramatically. The style of the car has not been decorated too much. It's a very plain Chopper.
Bagger is mostly converted from V-type double-cylinder cruisers (such as Halley Street Slide and Avenue Glide). There are large side boxes on both sides. The style is exaggerated to the extreme. Streamline trailing side boxes make him a prominent feature. Our takeout brother should have absolutely burst the shed at the end of the line. The picture above was taken on California Highway 1 for 15 years.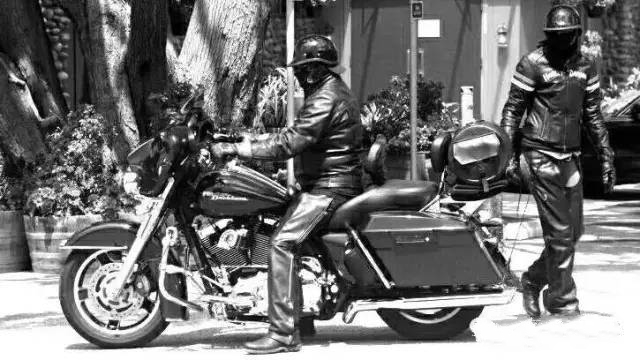 At that time, it was cool to see all-black motorcycle with two people in all-black clothes. The side box was still very suitable for motorcycle travel.
SCRABLER
European retro crambler climber, as its name implies, is able to meet a variety of terrain types, large gear tyres, high exhaust, short fenders, soft shock absorption is his identification characteristics. At present, most of the reforms have turned to street cars, but they still retain the symbolic feature of high exhaust.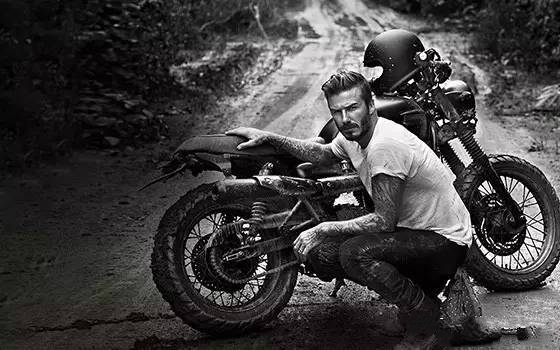 Above is Beckham's ride to the South American Tropical Rainforest and the male rider Triumph Scrambler in the Jurassic Park. See this iconic high-seated hot thigh exhaust. This is scrambler.
TRACKER
The American retro Tracker, which is also an off-road vehicle, is a common low-level exhaust design. The other designs are not very different from Scraper. Big gear tyres, rough shape and retro shape also have better trafficability.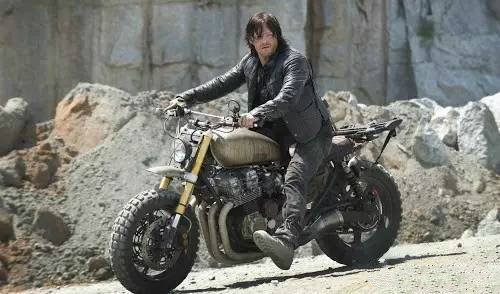 It's also Keanu Reeves'car in the wolking dead, based on Honda's 1992 CB750 modified Tracker Wind.
Don't forget that good-looking motorcycles need good LED headlight to make them cooler and safer to drive. Jiuguang lighting specializes in providing motorcycles and car lights for 20 years. You can try this one: